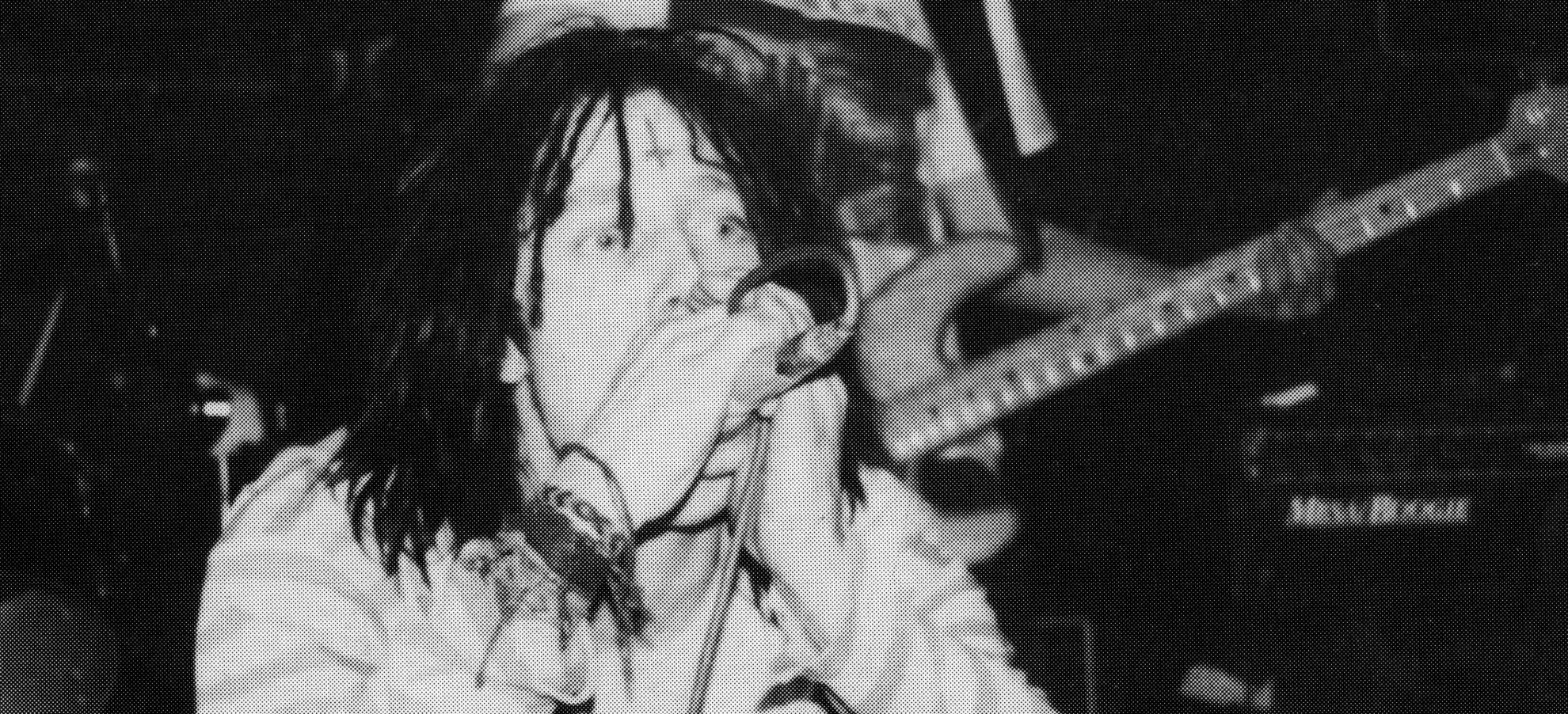 Band history
SO MUCH HATE came from Oslo, Norway. The band started in the summer of 1986. The members:
– Gunnar (vocals)
– Børre (guitar)
– Per Arne (bass)
– Finn Erik (drums)
The members had played in these bands before: SVART FRAMTID, KAFKA PROSESS (Gunnar), BANNLYST (Finn Erik, Per Arne, Børre), and some others. The ex-members of BANNLYST had moved to Oslo from their hometown Molde in the previous months.
SO MUCH HATE entered the studio in August 1986 to record a first demo and a bit later to record two songs which were released on the "Apathy… Never!" compilation LP on Over The Top Records.
Their first LP "How We Feel" was recorded shortly after and released on Gunnar's label X-Port Plater. The release got good international distribution, also because a friend worked at the Norwegian post office and got the label good postage deals.
In early 1987, SO MUCH HATE played their first gig outside of Norway at an international punk festival at the old Ungdomshuset in Copenhagen.
In October 1987, the band went on the first of many European tours. It was with the Dischord band IGNITION from Washington D.C. IGNITION at the last minute replaced SONS OF ISHMAEL from Canada who were originally supposed to tour with SO MUCH HATE. 
Check out the live photos from their 1987 gig in Berlin in the SO MUCH HATE photo section.
In 1988, they had to cancel their USA tour which was planned coast to coast for 40 days including gigs with FUGAZI in D.C. and at Gilman Street in Berkeley. Only Per Arne managed to get through immigration. 
Vinyl releases
Studio records
How We Feel LP 
Songs: Skyggesiden, Du Aleine, Blinded, How We Feel, One Step Closer, How Could It Be Worse Before, Screams, We Can't Change The Past, Green Walls Of Power, Double Standards, Apathy, Til Lykke Med Dagen, Tanker Fra Et Menneske, Do You Really Care?, Tortur, Wake Up
(X-Port Plater 1987, Norwegian Leather 2007)

Blind Alley LP
Songs: Intro, It's So Easy To Ruin It All, Poor Little Macho, Sometimes I Feel Like, Trapped, Perplexed, Sound From The Heart, You, In Silence, Think Before We Act, Doomsday Prophets, Reach Out Your Hands, Blind Alley
(X-Mist Records, XM-012, 1988)
Seein' Red LP
Songs: Jerk, Warsong, Ghosts, On Of Those Days, X-Song, Rip Off, Part Of It, Seein' Red, Icecold Wind, Weakness, In Front Of Me, De Andre Dagene
(1990, X-Mist Records, XM-026)
A Day At The Station 7″
Songs: A Day At The Station, Progress
(1991, X-Mist Records XM-30)
Lies LP
Songs: New Breed Of Fleas, Last Drop Of Fear, Corrupted Nations News, Sinking, Out There Again, Dressed In Black, Feel The Heat, Blind Stubborn And Proud, A Ticking Bomb, The Enemy Within, Sweet Dreams
(X-Mist Records XM-40, Progress PRO 015, 1993)
Compilation tracks
Apathy… Never! LP
Songs: Double Standards, One Step Closer
(1986, Over The Top Records, OTT-1201)
X-Press LP
Song: Borstal Breakout originally by SHAM 69
(1990, X-Mist, XM 020)
Lärmattacke – Blasts From The Past LP
Song: Ruin It
(2020, Lärmattacke Records LA006)
Live records
Your Choice Live LP
Songs: Intro, Poor Little Macho, Trapped, Skyggesiden, Sound From The Heart, You, Think Before You Act, Wake Up, How We Feel, One Step Closer
(1988, Your Choice Live Series, YC-LS 001)
Koncert Oświęcim Live LP
Songs: Jerk, Trapped, You, How We Feel, Weakness, Blind Alley, In Front Of Me, Skyggesiden, Perplexed, Hey Joe, One Step Closer, Icecold Wind, Sound From The Heart, Rip Off, Borstal Breakout, Seein Red
(recorded in 1990 and available on tape, released on vinyl in 2019, Stradoom, CHAOS DAYS)