Let's talk about hardcore, punk, and vinyl!
This website is the home of band pictures and flyer artwork from the West-Berlin Hardcore days, HeartFirst Records, Norwegian Leather Records, and other info about hardcore punk bands and vinyl records past and present. 
Gig pictures of punk bands from the 1980s to the modern days.
Talk about vinyl records and how to produce, distribute, buy, and play them.  
Celebrating the N-beat since forever.
Bringing you international hardcore punk bands on 7″ vinyl since 1990.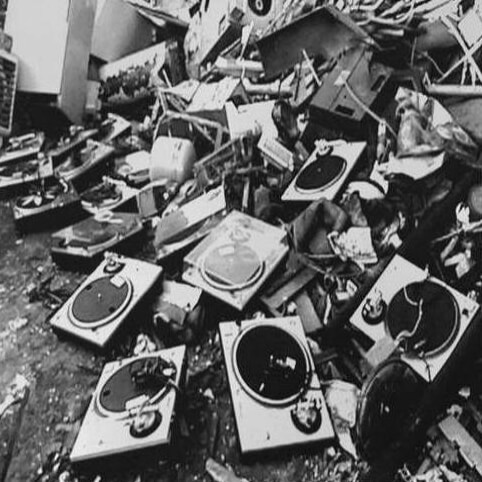 Writing about the mechanics of vinyl, vinyl production, and about turntables.
To buy vinyl from HeartFirst and Norwegian Leather:
You can buy on Discogs from the HeartFirst store.
You can write an email and order directly. This will be cheaper for you.
We like to deal direct! Feel free to ask about wholesale rates if you run a distro.
BANNLYST went on tour in the UK in 1985. Now we also have photographic evidence. The best-documented gig from the tour is the one at "The Station" in Gateshead on July 5, 1985.  BANNLYST were…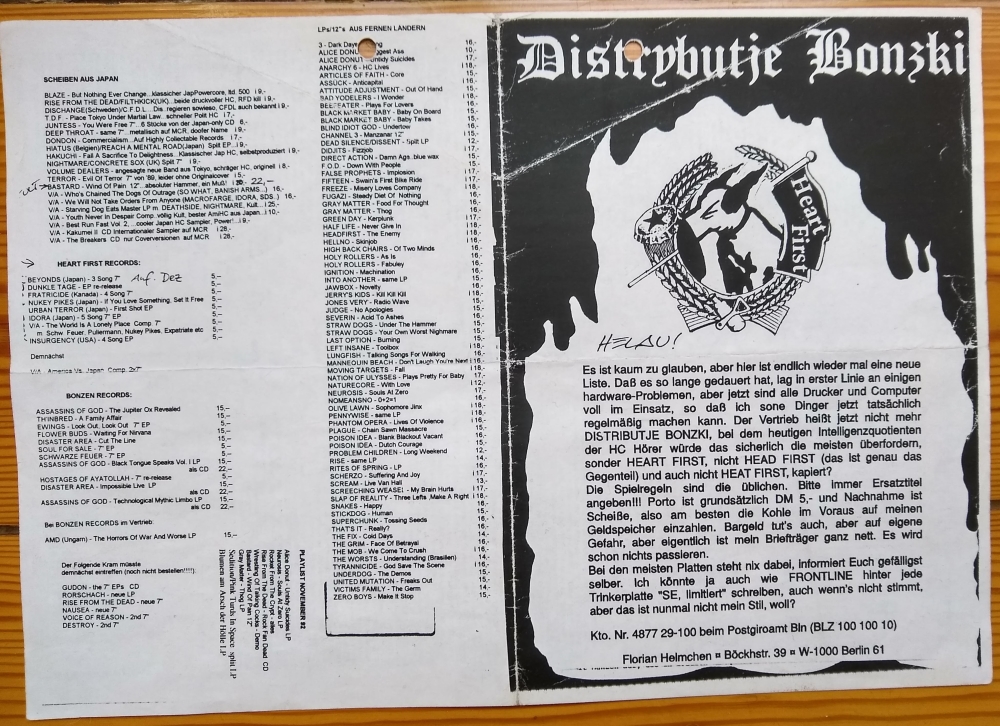 I recently went through old piles of papers and found a copy of a photocopied old HeartFirst mailorder list. I used to send those out every other month in the 80s and 90s. Between 1986…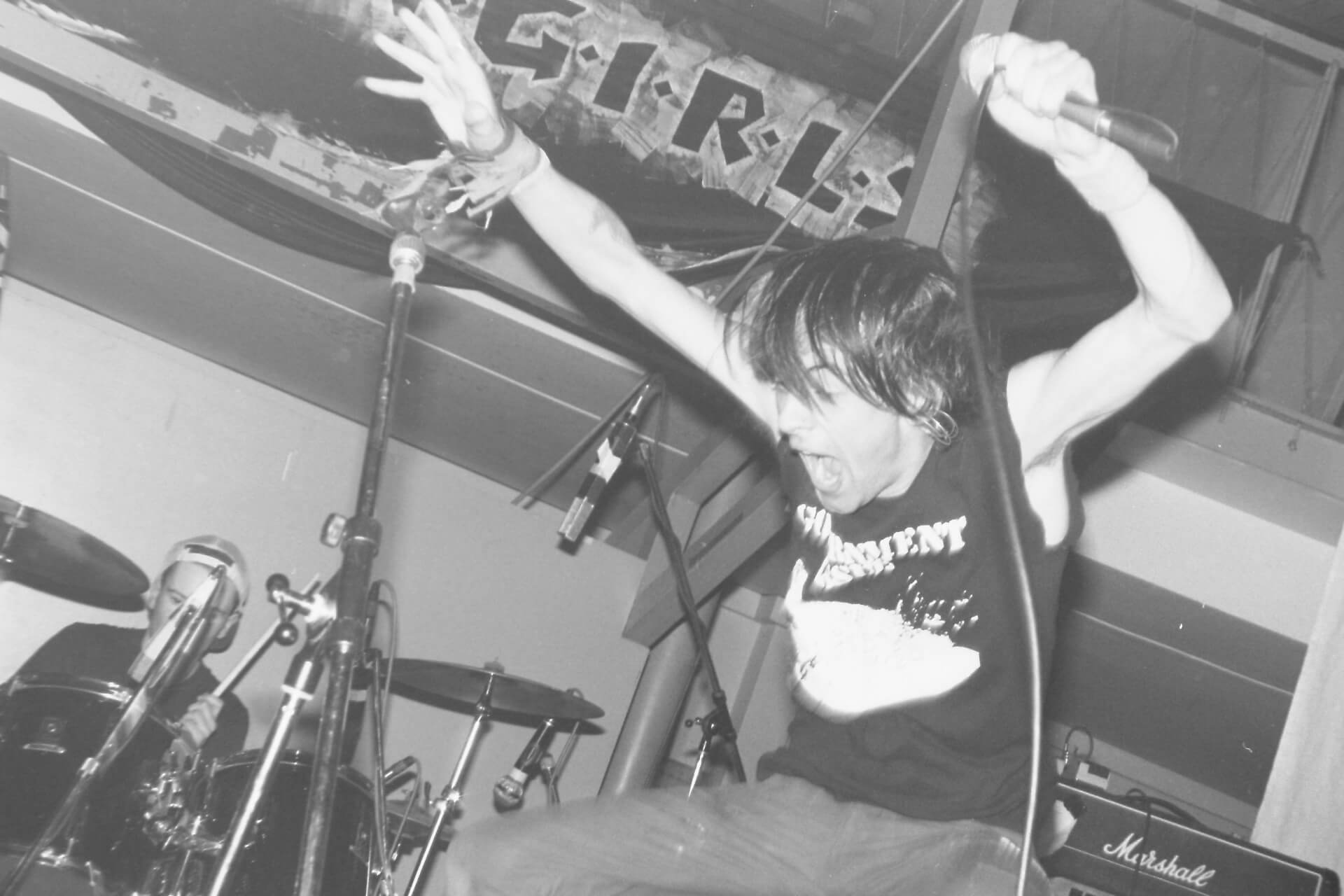 Here are some HERESY live pix from 1987 from Alte TU-Mensa in West-Berlin. This gig had HERESY, CHUMBAWAMBA, BLYTH POWER, and POISON GIRLS playing. It was a benefit gig for political prisoners, or rather an…